Liverpool goalkeeper Brad Jones has leapt to the defence of Jose Reina and insists he has no concerns over his recent form
Last Updated: 26/09/12 11:47pm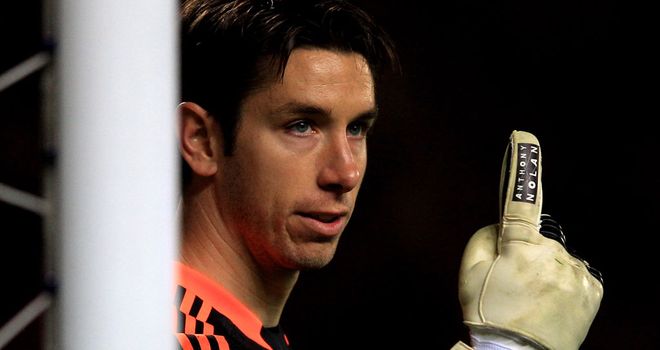 Brad Jones: Liverpool goalkeeper has defended his teammate Jose Reina
Liverpool goalkeeper Brad Jones has leapt to the defence of teammate Jose Reina and insists he has no concerns over his recent form.
Spain international Reina has made costly errors against Manchester City, Hearts and Arsenal this season and has endured a poor 18 months.
But Jones, who is set to start for the Reds in tonight's Capital One Cup game at West Brom, stressed that Reina remains one of the best goalkeepers in the world.
He said: "You don't get to the top, which is where he has been for the last five or six years, if you are no good. It is simple as that, and you don't stay there.
"Whether he has made the odd mistake here or there, it is easy for people to jump on a goalkeeper and criticise.
"I don't think anyone has any doubt about Pepe. I don't think he has any doubt either.
"He has been at the top since he was 17, starting playing at Barcelona, so I wouldn't be worried if it was me and I don't think he is too worried about himself."
Critics have pointed to the lack of competition for a regular first-team spot for Reina's recent mishaps, but manager Brendan Rodgers, Jones is confident he can push the Spaniard all the way.
"With a new manager coming in, you had to prove yourself all over again and it is something which I feel has gone well," he said.
"I feel I am in the best place possible to perform to my best - whether or not I can challenge Pepe all I can do it my best."