All Blacks skipper Richie McCaw looks set to turn down the chance to play in Europe next year and instead take a complete break from rugby
Last Updated: September 24, 2012 10:39am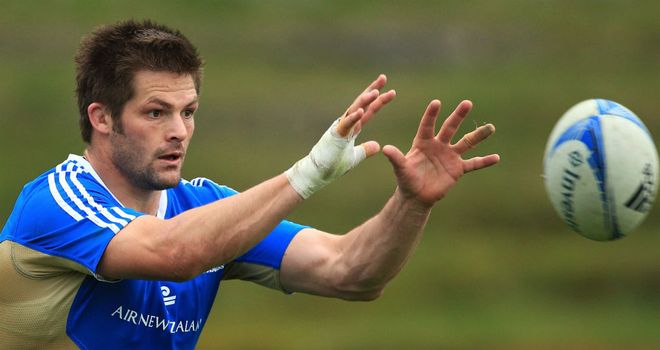 Richie McCaw: Will resist big-money offers from Europe
New Zealand captain Richie McCaw says he is unlikely to play abroad and will instead take a complete break on his 'sabbatical' next year.
Dan Carter and Ma'a Nonu are both taking a break from international rugby next year and will play for Perpignan and Ricoh Black Rams respectively.
McCaw could expect to be offered a hugely lucrative package, particularly from a French club, but the flanker says his battered body needs a rest if he is to be fit to play in the 2015 World Cup.
"The body takes a pounding regularly," said McCaw, who is likely to sit out next year's Super Rugby season. "But it's when you lose that desire to get yourself over that and ready for the next week, that's when you start to have enough.
"Part of it is physical, but it's also mental. Over the years I've never really had more than a couple of months off unless it's been injury related so to be able to take a break, reassess and then play whatever time I've got left is a good opportunity.
"The big thing I want to make sure is there is not a perception I'm just hanging in there and just being around for the sake of it.
"I still want to do it right and having that break is going to hopefully invigorate the next couple of years.
"Sometimes having a break here and there reminds you how much fun it is when you put the jersey on. I still absolutely love it."