Ayr officials in water worry
Scottish course suffered deluge on Thursday
Last Updated: 20/09/12 5:39pm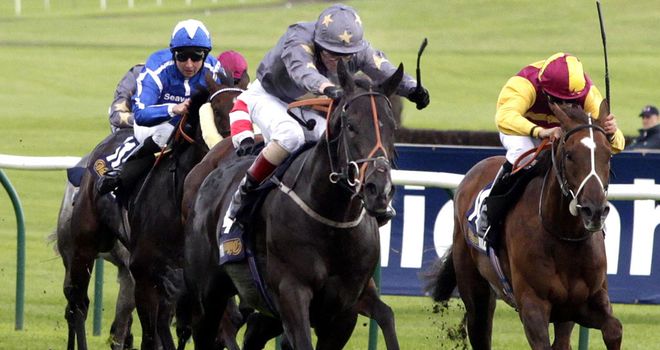 Our Jonathan: Current Gold Cup favourite
Officials at Ayr have reported standing water on several areas of the track ahead of a planned 6.30am precautionary inspection on day two of the Western Meeting.
The Scottish course was lashed by a downpour on Thursday morning and became waterlogged, leading to the first day of the fixture being abandoned.
The main event is Saturday's William Hill Ayr Gold Cup, and acting clerk of the course Harriet Graham said late on Thursday afternoon: "It is still raining, I've spoken to the Met Office and it's forecast to stop in mid-evening.
"We've had 10mm so far today, that's on top of 9mm last night, so that's 19mm in all.
"We do need it to be dry overnight and tomorrow morning and if the forecast is right we'll be OK, but we'll look at 6.30am and if we need to look again later in the morning we will.
"The problem is we had 4mm in half an hour this morning and there are puddles everywhere. The two places where there are standing water on the track are at the six-furlong marker and at the point where they turn in, but the rest of the track has taken the rain well and we have been out moving rails.
"Every meeting is important and we will make every attempt to get tomorrow on."