Chavez Jr facing drugs ban
More controversy heading towards Mexican
Last Updated: 20/09/12 11:31am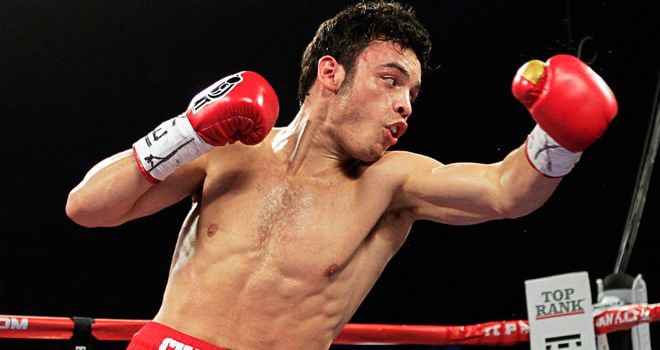 Julio Cesar Chavez Jr: Heading for drugs ban
Julio Cesar Chavez Jr could lose his $3m purse after testing positive for marijuana following last weekend's points loss against Sergio Martinez.
Chavez Jr, son of the Mexican boxing legend, lost his WBC middleweight title despite dropping Martinez in the last round in Las Vegas, but his first defeat could be even more painful if Nevada boxing chiefs take severe action.
"Julio Cesar Chavez Jr will have the opportunity to explain the situation to the Nevada State Athletic Commission," said a spokesman for Top Rank, who promote the fighter.
Nevada commission executive Keith Kizer would not immediately provide the name, but said only one of 32 fighters who took part in bouts at two Las Vegas venues last Saturday tested positive for a banned substance.
Chavez Jr is no stranger to controversy as he received a seven month ban for testing positive for a banned diuretic after his 2009 win over Troy Rowlands, which was changed to a no-contest.
He was arrested on drink driving charges in January and struggled to make weight for his February bout with Marco Antonio Rubio.