McGuire honoured at milestone
Rhinos playmaker hoping to keep on scoring
Last Updated: September 17, 2012 3:38pm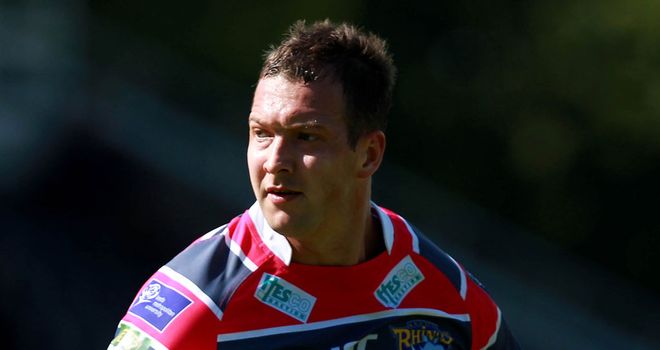 Danny McGuire: Delighted to reach his double ton
Leeds Rhinos half-back Danny McGuire has revealed his honour at becoming Super League's all-time leading try scorer.
McGuire touched down in the second half of Leeds' 42-20 victory over Wakefield Wildcats on Saturday, his 200th Super League try.
McGuire was making his return from injury against Wakefield having been level on tries with ex-Rhino team-mate Keith Senior.
The 29-year-old is hoping to keep scoring tries in the coming years, but he expects to be put under pressure from winger Ryan Hall.
Achievement
"It's weird because it felt like a cricketer stranded on 199 and waiting for a double-century," he told the club's official website.
"I've missed a few weeks and it was nice to get out there, I'm honoured to be top and take over from Keith (Senior) especially with what he achieved in the game, that makes it really special, at least we kept it in the family.
"I'm hoping there's a lot more to come and to set a decent target for the next one, especially Hally (Ryan Hall), he's going to be chasing me for the next few years. I just want to keep playing - another 100 tries would nice - I think I've got a good few years left in me.
"I've always been a bit lucky to get on the end of things. And I've always been fortunate to play with great players and put myself in the right place at the right time."