Foster ready for Wolves
Hull eager to keep play-off run going
Last Updated: 19/09/12 10:44pm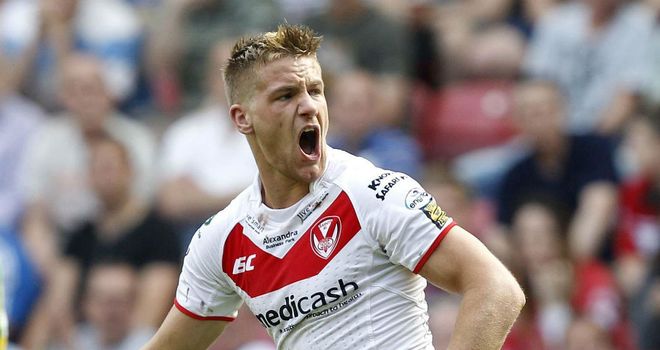 Jamie Foster: Sees no reason why Hull cannot upset Warrington
On-loan winger Jamie Foster sees no reason why Hull FC cannot upset the odds and win at Warrington on Saturday, live on Sky Sports.
The Black and Whites fulfilled their end of the bargain by seeing off Huddersfield 46-10 to set up a second round play-off clash with the Wolves, who were upset by St Helens.
Warrington have been particularly strong on home soil, excluding Saturday's remarkable 28-6 defeat to Saints, a ground where Hull suffered a 40-18 loss in June.
Foster knows it will not be easy against Tony Smith's men and he is hoping to utilise his experience as a St Helens player and make the trip to the Halliwell Jones Stadium with the mentality of a winner.
Backlash
"It's a very hard place to go, they have a good record on their own ground and their supporters will outnumber ours by three or four to one," he told the club's official website.
"They weren't at their best on Saturday and perhaps we'll face a backlash from that, but we are going there full of confidence.
"When I was at St Helens, we wouldn't even be asked the question of whether we thought we could go to Warrington and win. We knew that we could and there's no reason why we can't.
"It will be tough and we will have to improve, but we know what we are capable of when we play as a team. We have put in three good performances in a row and defensively we have been playing well.
"Saints were very aggressive against them on Saturday, they worked hard and got in their face. We will have to do the same and go there with a similar attitude.
"We can't afford to lose our concentration or switch off, but it's a challenge we are looking forward to."