Lloris 'expects' Spurs starts
Benched France star targets veteran keeper Friedel's starting place
By Patrick Haond. Last Updated: 17/09/12 12:04pm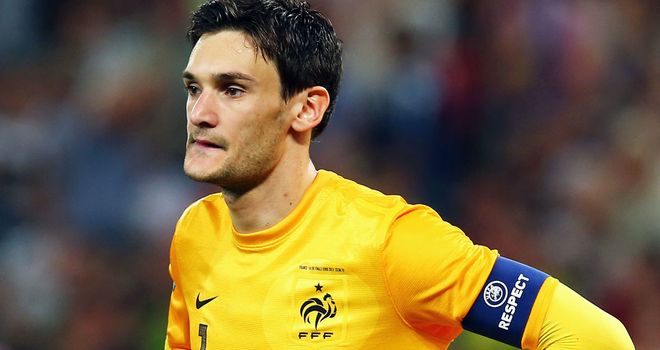 Hugo Lloris: Signed as Tottenham's long-term goalkeeper
France goalkeeper Hugo Lloris says he is "expecting" to play at new club Tottenham Hotspur - but has vowed to be patient as he bids to displace Brad Friedel as Andre Villas-Boas' No.1.
Lloris, a transfer deadline day signing from Lyon, was left on the bench as Friedel, 41, made his 307th consecutive Premier League appearance in Spurs' 3-1 win at Reading on Sunday.
Tottenham boss Villas-Boas had already warned 25-year-old Lloris that he faced a battle to dislodge the dependable American keeper and, as expected, Friedel was preferred for the Premier League clash at the Madejski Stadium.
But the Portuguese may decide to give Lloris his chance in Thursday's clash against Europa League opponents Lazio.
Desire
"Things were very clear from the start on Sunday," Lloris told French newspaper L'Equipe. "I was at Tony Parks (Tottenham's goalkeeping coach) and Brad Friedel's disposal.
"That pitch, that atmosphere, that gives you desire to play. Moreover we got three points that made us start our season.
"For me, it is a period to manage. Obviously I have desire. I came here to play.
"I am at the club, I know where I have to go to. I had a talk with the coach, as he said, and I know everyone at Tottenham wanted me to come.
"So indeed, I am in an adaptation period, I've had very few training sessions, and there are players that I didn't know. But I am expecting time on the pitch."