Clarke: Australia can take top prize
Clarke backs Australia to shine without him
Last Updated: 14/09/12 12:36pm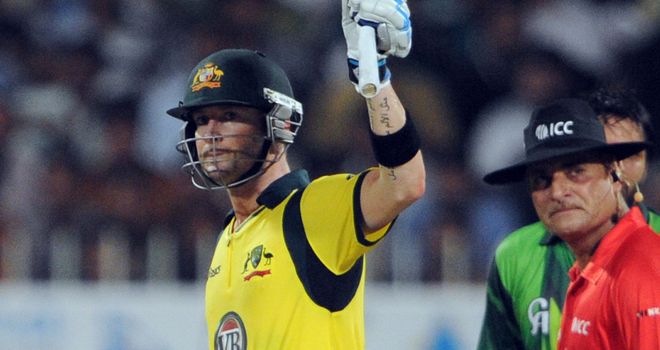 Michael Clarke: Retired from Twenty20 duty with Australia
Test captain Michael Clarke is confident Australia can win the top prize at the Twenty20 World Cup.
Clarke will not be in action when the tournament starts later this month, having retired from the shortest form of the game in January.
George Bailey will captain the side as a result, and has yet to achieve the sort of success demanded of a Baggy Green captain.
But Clarke has the belief that Bailey and the rest of the side can prove their doubters wrong in Sri Lanka.
"I think we can win the Twenty20 World Cup for sure," he said.
"We've got the talent and I think we showed that in our last game against Pakistan in the UAE.
"We've showed it in patches over the last couple of years and we made the final the last time around, and I hope we can go one better."