Pearce wants senior stars
England U21 boss hoping to name strongest possible side in play-offs
Last Updated: September 9, 2012 7:30pm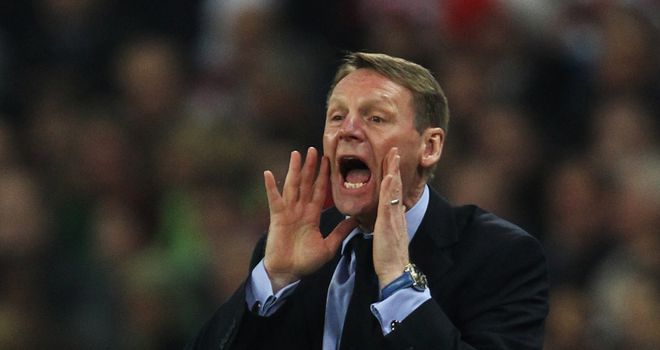 Stuart Pearce: Looking to guide England's U21s to next summer's European Championship
Stuart Pearce is hoping to call upon a number of senior internationals when England's U21s compete in the 2013 European Championship play-offs.
The Young Lions claimed a 2-0 victory over Azerbaijan in their latest qualifier to edge one step closer to next summer's finals in Israel.
A spot in the play-offs is already secure, but Pearce's men are still scrapping for a seeding in the draw.
Seeing off Norway in their final fixture would see them placed among the top sides and earn them a potentially easier passage to the tournament.
Whatever happens from this point, Pearce believes that the Football Association should place great importance on qualification.
Talent
Should his pleas be noted, he is looking to draft the likes of Jack Butland, Kyle Walker and Alex Oxlade-Chamberlain into his play-off plans.
"I've spoken to Roy (Hodgson) already in that respect and he's aware of my feelings in respect to the players," said Pearce.
"I wouldn't say the depth of talent we have in this country is massive, by any means.
"It's quite a shallow pool and we need to have to keep building on that depth of player, but it's important that our high-fliers and best players are all playing in every international get-together."
England's senior side have 2014 World Cup qualifiers to take in in October, around the same time as the U21 play-offs, but Pearce believes it is vital that he is put in the position of being able to name his strongest possible side.
Vital
He said: "I think it's absolutely vital.
"You've only got to look at the best team in the world at this moment in time, Spain. Three players went to the Euros this year and then went to the Olympics.
"The Olympics might in footballing terms be seen as below the Euros in the pecking order but not in Spanish eyes.
"We've also had World Cup winners in Juan Mata and Javi Martinez who have gone with the Spanish senior squad and got World Cup winners medals but then the following year have gone to the Under-21 tournament.
"I think we have to embrace that model as well in this country and make sure that when we do elevate players to the senior squad, if there is tournament football and 90 minutes' experience that can be had, these players need to have that. Because that's where the learning comes from."