Westley: Room for improvement
Last Updated: 09/09/12 11:41am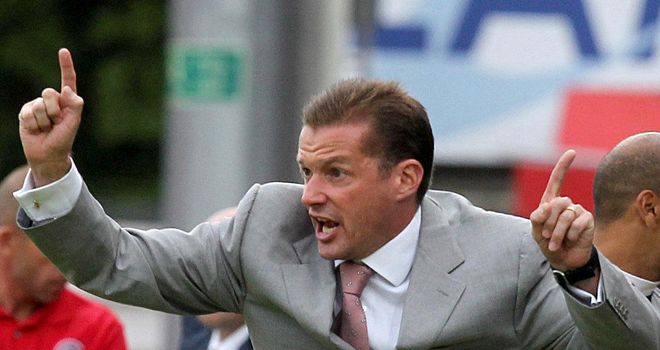 Westley: Expects more from players
Preston manager Graham Westley was not overly impressed despite watching his side win 2-1 at Bury.
North End prevailed thanks to a goal in each half from Akpo Sodje and Shane Cansdell-Sherriff and are now unbeaten in five games.
Joe Skarz netted a late consolation for Bury, but Preston deservedly hung on for another precious three points. Yet despite the result, Westley admitted is team still have plenty to improve upon.
He said: "Of course I'm pleased to have emerged with the points, but I'm disappointed with the overall performance.
"We've got a lot of new players in the team and I'm still trying to work out some of our best combinations, so it will take more time to get things totally right.
"We've won and secured another very important three points, but I'm under no illusions. We have to be better than that.