Hearn: No Froch-Cleverly bout
Promoter dismisses offer as a "publicity stunt"
Last Updated: September 7, 2012 7:19am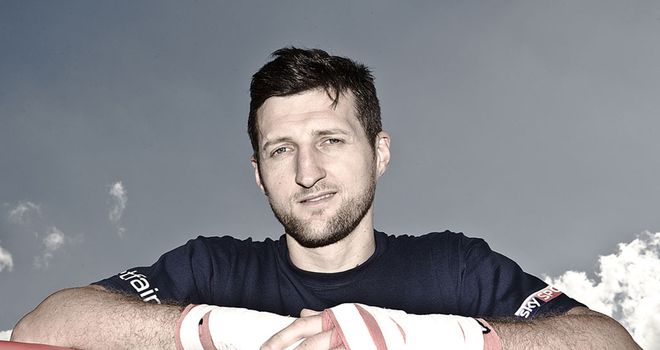 Carl Froch: Will never fight Nathan Cleverly (Pic by leighdawneyphotography.com)
Promoter Eddie Hearn says Carl Froch will never fight Nathan Cleverly and dismissed an offer by Cleverly's team as a publicity stunt.
Frank Warren contacted Hearn offering Froch £1million to challenge for Cleverly's WBO light-heavyweight title in Cardiff.
But Hearn said: "We must have stated a dozen times it would be impossible for Carl Froch to move up to light-heavyweight.
"He starts camp at 12stones 4lbs. He'd be fighting blokes at 190lbs in the ring. He's world super-middleweight champion and will be defending his super-middleweight title against Yusaf Mack.
Focus
"Then it's Bute and Kessler, after that he may hang up his gloves. They could offer £10million, the fight isn't going to happen. The money's irrelevant.
"Anyway, the offer they made us was probably half of what I'd pay Carl for the same fight.
"I told Carl about it last night and he laughed. Carl feels sorry for Nathan and thinks he's a good young fighter.
"My advice to Cleverly would be forget about Froch, he's a legend. You're not even at the races with him. Focus on Tony Bellew.
"By sending the email, they can say they made us a huge offer. It gets people talking about their fighters."