Derby blast Tredwell inclusion
Krikken believes goalposts have been moved to accommodate spinner
Last Updated: 06/09/12 9:36pm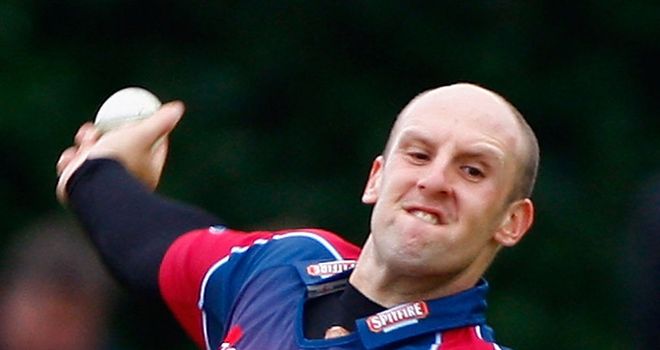 James Tredwell: Played for Kent despite representing England
England spin bowler James Tredwell was at the centre of a dispute between Kent and Derbyshire at the start of the third day of their crunch LV= County Championship Division Two match at Canterbury.
The start of the penultimate day of the contest between the two promotion chasers was clouded by Kent's decision to jettison rookie spinner Adam Riley and draft in their nominated replacement player Tredwell - just hours after his appearance in the final NatWest Series one-day international at Trent Bridge.
Having been asked by Derbyshire to ratify Kent's move, an ECB spokesman said: "We did review the position (regarding Tredwell) yesterday (Wednesday) evening following a request from Kent.
"These days, we try to operate on the basis that England players should be made available to their counties wherever possible, as long as there are no injury or workload issues."
However, Derbyshire's head coach Karl Krikken was far from happy, describing the manoeuvre as 'moving the goalposts'.
He said: "They (the ECB) told us Tredwell could come in if he didn't play in that England game and we have an email to that effect.
"The rules were set at the start of the game, but it's like saying 'it doesn't matter, let's tear that up and he can play anyway'. It's wrong, it's totally and utterly wrong."