'Hurricane' strikes again
Cockroft destroys the field in the T34 200m
Last Updated: 06/09/12 9:24pm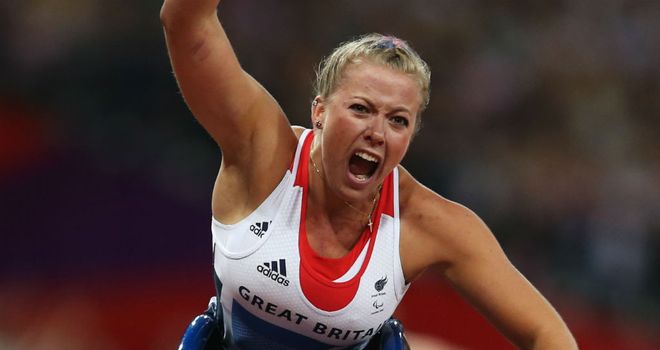 Hannah Cockroft: Destroyed the field won the T34 200m in emphatic fashion
Hannah Cockroft destroyed the field and the Paralympic record to claim her second gold medal in Stratford.
The 20-year-old, nicknamed 'Hurricane' Hannah, dominated qualifying on Thursday morning and won the T34 200m for wheelchair competitors in emphatic fashion.
The Halifax racer, the world record holder and already the 100m champion, romped home in 31.90 seconds, more than two seconds clear of the field.
Racing from lane six, Cockroft was already past the two competitors outside her after barely 20m and was well clear by the time she crossed the finish line.
Breathtaking
Cockroft said: "This summer has been breathtaking. It's been amazing, a dream come true.
"This is what I worked for four years for and I've actually done it now.
"I've got nothing to do now with my life, just work for Rio (in 2016) now and hopefully do it again."