Evans sidelined for rest of the year
2011 Tour de France winner struggling with injury
Last Updated: September 4, 2012 4:59pm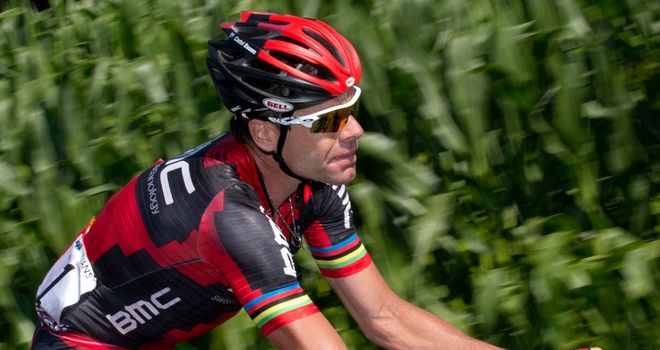 Evans: Early end to his season
Cadel Evans has called time on his 2012 season in order to recover from injury.
The 2011 Tour de France winner withdrew from last month's USA Pro Challenge at the halfway stage due to the niggling complaint in his right knee.
BMC Racing Team's chief medical officer Max Testa confirmed in a statement that tests had revealed no damage to the Australian's knee, but diagnosed a low-grade infection.
He said: "Considering there are so few races left, and with his current level of fitness, the medical staff and management decided to make this the end of his season."
Evans, who will now miss the Grand Prix Cycliste de Quebec and Montreal, added: "I'm disappointed surely, but in the end, there's nothing I can do.
"I wanted to come back and race this year but it could possibly compromise my 2013.
"At this point, we can't afford to do that. So I'll completely recover and do what I can to be back to my normal level next year."
Wise decision
Team director John Lelangue agreed with the 35-year-old's outlook, saying: "We want for him to be competitive in 2013.
"There is only the world championships and the Tour of Lombardia as big races where he could have been one of the favourites.
"But you have to be 100% for those races and with his actual state now, it's a wise decision to stop now and totally rest and recover and then rebuild for next season."