Scottish middleweight Craig McEwan is set to quit the UK through lack of opportunities
Last Updated: September 3, 2012 11:48am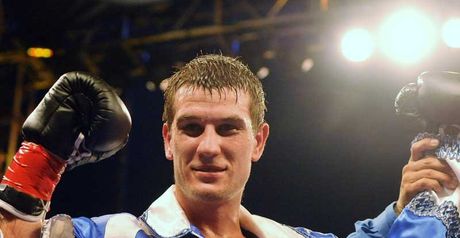 Craig McEwan: No offers in the pipeline and set to quit UK scene
Scottish middleweight Craig McEwan could turn his back on the UK and return to America if the big fights don't materialise soon.
McEwan spent all his career in the United States and for several years was based in Los Angeles at the famous Wild Card Gym.
The 30-year-old prospect stealthily made his way through the ranks to the fringes of title contention before back-to-back defeats to Andy Lee and Peter Quillin forced a re-think.
He decided to return to his native Edinburgh at the start of the year in a bid to make his name in the UK, but the opportunities have not been forthcoming.
With the middleweight ranks packed with talent McEwan believed he would be snapped up by a promoter, but Saturday's routine victory over journeyman Jay Morris was only his second outing of the year.
And with funds drying up McEwan could be set for a return to the United States in a bid to make a living.
"Before coming here I thought I could get involved in British, European and Commonwealth titles but nobody seems to want to entertain me," he told the Daily Record.
"I am 30 and I have four years left but if you are not getting the fights you begin to wonder it it's worth it.
"I am just working away at the gym waiting for something to happen. I feel guilty. I have come home and earned nothing while my wife is out there working. That's pretty hard to take."
McEwan believes he can cut it with the best of the domestic middleweights.
"I am not saying I am anything special but I have something to offer," he added. "You see the top people on TV and think you could be in the mix with them.
"Darren Barker sufferes a lot of injuries but I would fight him and former European champion Kerry Hope. Matthew Hall's another one. Nobody wants to fight him but I will."