Retail therapy for Robson
Teenager 'freaked out' by media attention during run to last 16
Last Updated: 03/09/12 8:44am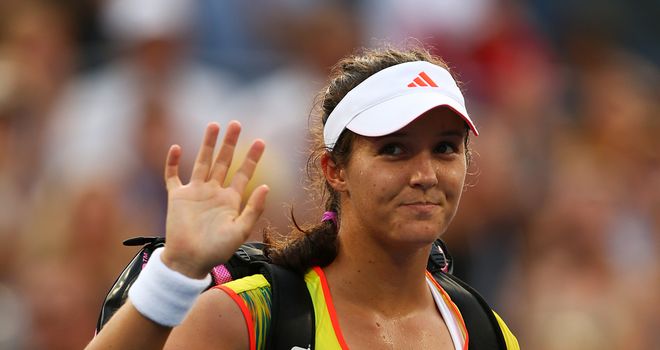 Laura Robson: 'Freaked out' by the media attention this week
Laura Robson admitted she had exceeded her own expectations at the US Open but was still disappointed at her fourth round exit.
Wins over Kim Clijsters and Li Na made the teenager the first British player to reach the fourth round at the US Open since Jo Durie in 1991.
But the 18-year-old's run came to an end on Sunday evening, with defending champion Sam Stosur proving a step too far after a 6-4 6-4 defeat.
"I came into the tournament and I felt pretty good going into my first-round match. But I really wasn't looking past the first round," said Robson.
"After Clijsters I thought it was a great win but I needed to back it up, and that's what I did. But this match has been a little bit disappointing, so I'm going to drown my sorrows in some shopping."
Robson has been the talk of Flushing Meadows and admits she has been surprised at how much attention she has been receiving in New York.
"(Yesterday) morning there was a camera crew outside my hotel, which was a little bit freaky," she said.
"I got really excited because I thought they were waiting for someone who was actually famous. I didn't really think they were for me at all until they started following me to the car. I was a little bit freaked out actually."