Knill cuts into 'sloppy' Iron
Last Updated: 02/09/12 2:04pm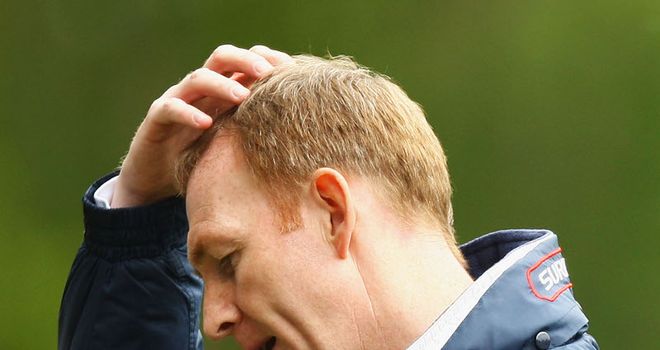 Knill: Worried after dismal showing
Scunthorpe boss Alan Knill cut a downbeat figure after a 2-0 defeat at Hartlepool left the Iron rooted to the foot of the League One table.
Knill had hoped his side would be lifted by a spirited showing in the Capital One Cup loss at Norwich in midweek, but they were flat.
The closest they came to scoring was at the start of the second half when Josh Walker's shot from distance was tipped over the bar by Scott Flinders.
"A really disappointing performance," said Knill. "I thought this was a game we would win, but we didn't come out of the traps and do the things we worked on.
"That's a worry, we were still missing those vital bits. Until we get that right, it's hard to win matches. Our game plan isn't working, we lack experience. We were sloppy and slow in the first half with no tempo and too many touches - all the things we told them not do.
"Passing needs to be more direct. We roll over at times. We never said take 10 passes in our half - take two and get it out there. Some bits are okay but we are waiting for players to step forward and be dynamic, to show what they have got."