Parkinson: Millers were better
Last Updated: 02/09/12 10:02am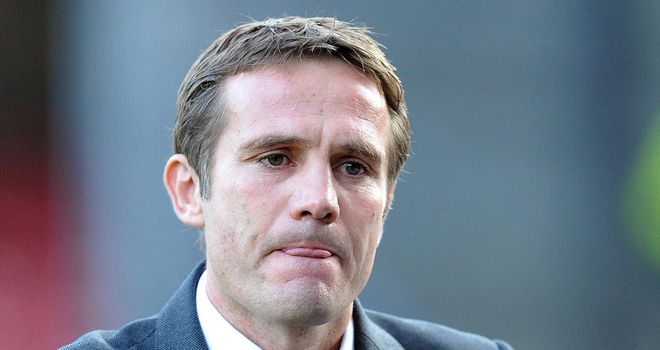 Parkinson: Bantams struggled at Millers
Bradford boss Phil Parkinson admitted Rotherham were superior as they romped to a 4-0 win at the New York Stadium.
Parkinson felt the Bantams made life too easy for Steve Evans' men, who were in front after just 55 seconds.
"We conceded a goal straight away and that was a fantastic start for them," Parkinson said.
"But I thought we got beat by a better team. We were too open in our shape and in the two cup games we have been tight as a team, but in this game we were too open and too many players wanted to do their own thing.
"We lost our discipline and got punished. It was a great strike from O'Connor and we have to give him credit for that, but between the first and second goals I thought we did okay, but we always looked vulnerable and we cannot be like that. We have got to be tight.
"For the majority of the second half we did okay and that is why the fourth goal was such a disappointment and 4-0 is a very poor scoreline."