Aggar facing dual threat
Huang and Chuvashev to challenge Paralympic champion
Last Updated: August 31, 2012 3:53pm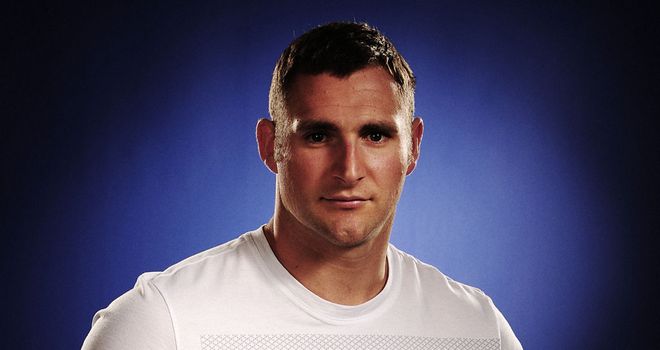 Tom Aggar: Preparing for the biggest challenge of his rowing career
Reigning Paralympic and world champion Tom Aggar is prepared for the biggest challenge of his dominant rowing career in Sunday's single sculls final.
Aggar is unbeaten in five years and he cruised to victory in Friday's heat with energy to spare, winning by two lengths in four minutes 56.65 seconds to break the Paralympic record he set in Beijing four years ago.
In the following heat, China's Cheng Huang smashed Aggar's two-year-old world record by nearly five seconds as he stormed to victory in 4mins 45.02secs.
Aggar's dominance in the AS (arms and shoulders) single scull over the last five years has been so great that no rival has ever got to within a length of him in a head-to-race.
"We knew the Chinese were going to be strong. Everyone ups their game. This is it, it is the biggest stage."
Tom Aggar Quotes of the week
That may change on Sunday. The gauntlet was laid down by Cheng and by Russia's Aleksey Chuvashev, who also finished inside the old world record time.
Challenge
But Aggar, who was paralysed from the waist down after an accident in 2005, is relishing the challenge.
"We knew the Chinese were going to be strong. Everyone ups their game. This is it, it is the biggest stage," he commented.
"I have seen the times increasing year on year and that hasn't changed my mindset.
"You go out to push yourself to the absolute limit and race hard, race your best race. It will be a real dog-fight in the final.
"You want to race the fastest people and you want competition to be at the highest level. It will be a really close-fought final."
Mixed coxed fours
There was opening-day success too for Britain's LTA mixed coxed fours, who also qualified directly for Sunday's Paralympic final after chief rivals Germany had won the opening heat.
The world champions - David Smith, James Roe, Naomi Riches, Pam Relph and cox Lily van den Broecke - opened a length lead after just 250metres and then eased home ahead of the United States.
Relph said: "It's not about beating the Germans, it is a case of putting in a performance we can be proud of.
"It's Paralympic year. Everybody is going to step up. The training is always a bit more intense in the year leading up to it and we've been training like savages."