Wells in top form
Paralympic debutant Wells impressed aboard Pinocchio
Last Updated: August 31, 2012 4:49pm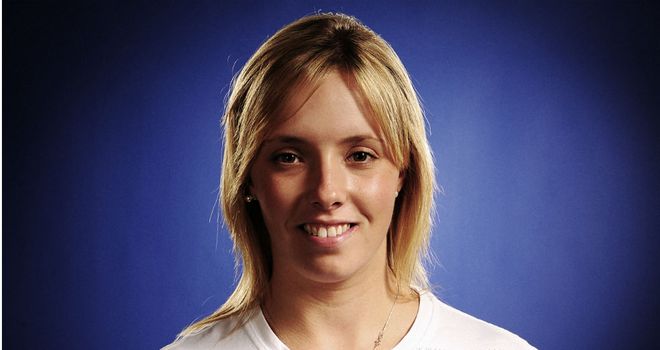 Sophie Wells: Maintained GB's outstanding start to the team dressage competition
Sophie Wells maintained Great Britain's outstanding start to the Paralympic Games team dressage competition at Greenwich Park on Friday.
The host nation launched their team title quest on Thursday with nine-time gold medallist Lee Pearson recording the highest score in his class.
Paralympic debutant Wells followed suit in Grade IV, comfortably topping a 14-strong entry.
Riding Pinocchio, the 22-year-old from Newark in Nottinghamshire posted an international personal best score of 75.906% to strengthen Britain's bid for a fifth successive Paralympic team gold.
"I never cry, but that was amazing. "
Sophie Wells Quotes of the week
Deb Criddle and Sophie Christiansen ride later on Friday, while the British quartet compete again in individual classes over the weekend when scores count towards team medals being decided on Sunday afternoon.
Determination
Wells said: "I never cry, but that was amazing. It's a massive team effort just to get here in the right shape to be able to do my job. We are so lucky to have the funding from UK Sport and the Lottery to enable us to do that."
Wells, who was born with amniotic band syndrome that affects her joints, was determined to seize the moment.
Opportunity
"You can't just go in there and ride a safe test," said Wells, who became the first para-rider to win an able-bodied dressage international competition at Hickstead four years ago.
She added: "I didn't want any mistakes, but you have to go for it. I am not going to let this opportunity get away from me.
"He is an amazing horse to ride, and I am really lucky to have had him for three and a half years. He is owned by Jackie Walker, and she has been absolutely amazing. I am so lucky.
"He just upped his game today. We went in there and I just said to him 'let's do it'. He coped so well with it all."
Belgium's Michele George finished closest to Wells, scoring 72.906%, but South African Philippa Johnson, individual gold medallist from the Beijing Games four years ago, finished down the pecking order on Lord Louis with a score of 63.125%.