McIlroy not chasing records
World number one not setting major targets
Last Updated: 31/08/12 7:39am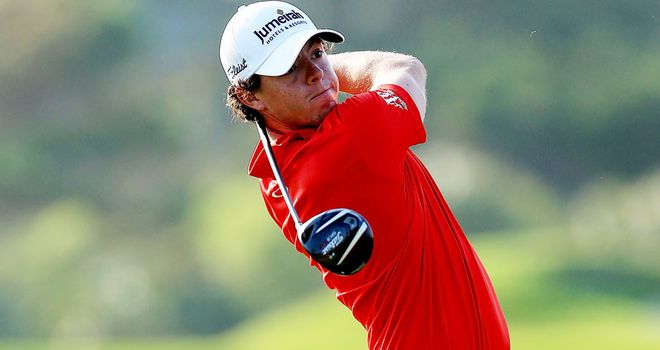 Rory McIlroy: No Major target in mind
Rory McIlroy admits he has not set a target regarding the number of majors he wants to win during his career.
The 23-year-old already has US Open and USPGA victories to his name but says he will not be turning his career into a pursuit of Jack Nicklaus's record of 18 majors.
"I never grew up chasing records or trying to put a certain number on it," McIlroy said on the eve of the Deutsche Bank Championship, the second of four events in the US PGA Tour's playoff series.
"I've got my second major and I'm looking for my third. Hopefully it's not too long before I get my third, and then when I get my third, I want to get my fourth. That's the way I'm approaching it.
"I don't want to put any number on it because if I just throw a random number out there and I don't get to it, I don't want me to be disappointed with a career that's actually very good or everyone else to feel like I haven't lived up to expectations."
Normal
McIlroy's victory in the USPGA earlier this month move him back to the top of the world rankings but said the success did not feel anything special.
"Life since winning the second one hasn't changed at all," he said. "It felt much different than the first. It felt normal, felt like this is what I'm supposed to do, these are the tournaments that I'm supposed to win."
Although McIlroy will be the youngest winner of Europe's Ryder Cup team in the showdown with the United States next month, he says he thinks he is ready to be a leader on the team captained by Jose Maria Olazabal.
"You can't be afraid to voice your opinion," said McIlroy, who made his Ryder Cup debut two years ago. "If you really feel strongly about something in the team room, you've got to stand up and speak.
"This will be my second one. I know there's a lot of older guys than me that are going to be on the European team, but I feel like I'm in a position where I'd be one of the leaders of the team, and if I feel strongly about something, I'll voice that."