Briers warns team-mates
Wolves playmaker expecting Rhinos to be on the charge
Last Updated: 24/08/12 2:14pm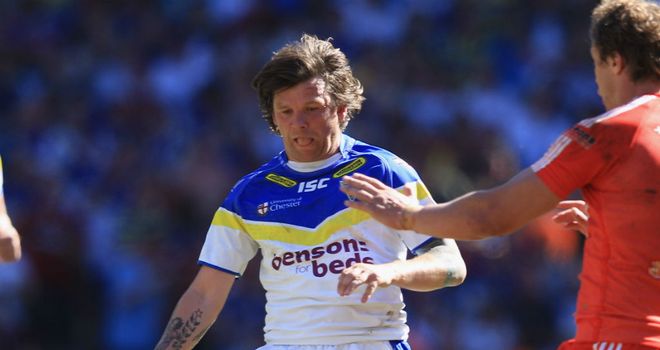 Lee Briers: Expecting a 'full-on' clash against the Rhinos
Warrington's evergreen stand-off Lee Briers is warning his team-mates to prepare for a "full-on" Carnegie Challenge Cup final against Leeds at Wembley on Saturday.
The former Wales international is one of 10 survivors from the Wolves' 30-6 rout of the Rhinos at the final stage in 2010 and is braced for their response.
Full-on
"The scoreline is not going to be like it was last time, it's going to be a full-on game," commented Briers.
"I dare say Leeds will be up for a bit of revenge but we can't think about two years ago. We need to be in the moment and our preparation has been quality.
"We know it's going to be a really tough game and we're going to have to perform to the best of our ability to win it."