Bulls still in limbo
RFL will meet with the bidders 'as soon as possible'
Last Updated: August 22, 2012 6:18pm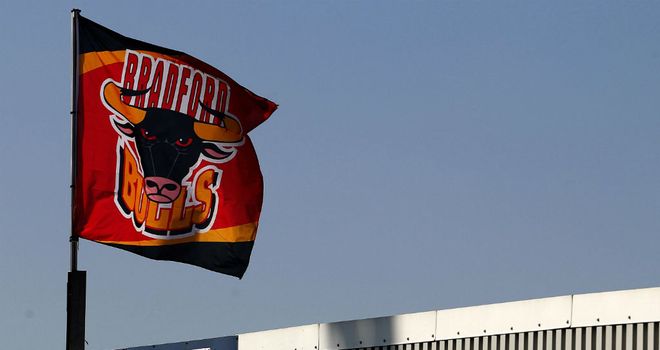 Bradford Bulls: Have been in administration since June 26
The long-running saga over the future of the Bradford Bulls continues to rumble on with no end in sight.
The other 13 Super League clubs have been given an update by the Rugby Football League following Tuesday's deadline for prospective purchasers to submit their business plans for the beleaguered Bulls.
Bradford have been in administration since June 26 but the RFL received three bids from local consortiums and also have an offer from Super League Europe lying on the table as a last resort.
The bids are thought to be from local entrepreneur Omar Khan and the city's two football clubs, Bradford City and Bradford Park Avenue, although City's co-chairman Julian Rhodes indicated earlier on Thursday that he had dropped his interest in the Bulls.
A spokesman for the RFL said: "The Super League clubs were encouraged by the detail presented to them and have mandated the RFL executive to continue working towards bringing the matter to a satisfactory conclusion.
"The RFL will now continue discussions and meet with the bidders as soon as possible."
Joint administrator Brendan Guilfoyle has continued to push back his deadline to find a buyer and avoid putting the club into liquidation after receiving interest in keeping the former Super League champions alive.
The RFL have advanced money from central funding to ensure the players have continued to receive their wages during administration while the coaching staff have carried on working unpaid after being made redundant.
Despite the adversity, the Bulls are continuing to push for a place in the Super League play-offs.