Taylor eases into final
Irish lightweight to fight for the gold medal
Last Updated: August 9, 2012 9:13am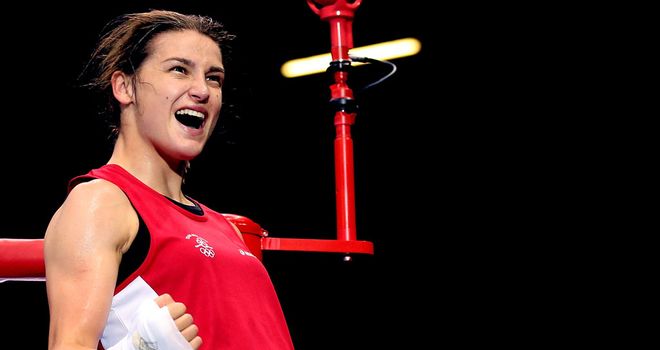 Katie Taylor: Will fight for the lightweight gold medal
Katie Taylor guaranteed a silver medal for Ireland in the women's lightweight with an accomplished semi-final display at ExCel.
Taylor has barely tasted defeat in her boxing career and her technical skills proved too much for Mavzuna Chorieva of Tajikistan in a 17-9 points success.
The first half of the fight was a little frustrating, although Taylor connected with the better shots to lead 7-3 before pulling away as the seconds ticked by.
The Bray fighter picked off an outclassed Chorieva with a series of wonderful combinations and didn't have to work too hard to extend her lead further.
Victory sets up a clash with second seed Sofya Ochigava of Russia in a repeat of the 2011 World Championship final that Taylor won.
Taylor said: "It's amazing to box for the gold medal. I wouldn't mind the day off, but that's just because I'm lazy.
"I have trouble getting sleep before a big fight but I'll still manage to get a couple of hours in.
"The support has been incredible. Hopefully there will be a lot of young girls sitting at home watching this, and they will realise that this is something they can work towards. It is amazing for women's boxing."