Cork: Players are sick of KP
Former international claims enough is enough
Last Updated: 09/08/12 12:03pm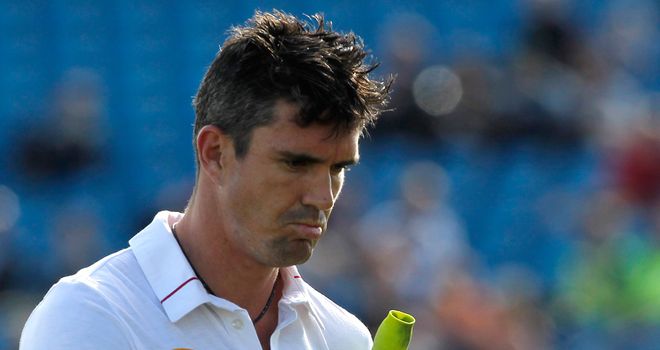 Kevin Pietersen: Has disappointed a lot of players according to Dominic Cork
Dominic Cork claims England's players have lost patience with Kevin Pietersen and believes the batsman is an isolated figure in the dressing room.
Pietersen said after the drawn second Test with South Africa on Monday that he could not guarantee the third Test would not be his last, saying there were "obstacles" to him continuing as a Test cricketer.
And speaking to Sky Sports News, former England all-rounder Cork said: "You've got to take your hat off to Kevin Pietersen - that was a fantastic innings at Headingley - but what disappointed a lot of players within that changing room was his reaction.
"There are obviously players whose patience is wearing thin at the moment; this isn't a one-off story with Kevin Pietersen and I think that when you're in that changing room - and what I'm hearing - is that England players now are actually sick and tired of hearing about Kevin Pietersen in a series that is one of the biggest series England have had since Australia.
"What it does is it takes the focus away from exactly what this is all about. It's not about a Kevin Pietersen story, it's about an England side who are trying to hold onto that No.1 status.
"They are struggling at the moment, 1-0 down, despite a better performance at Headingley which was mainly down to a fantastic innings [from Pietersen].
"But the interview after the second Test was a sad indictment of a cricketer who is lost and lonely in that team."