Farah remains on course
British star digs deep to reach 5,000m final
Last Updated: August 8, 2012 12:47pm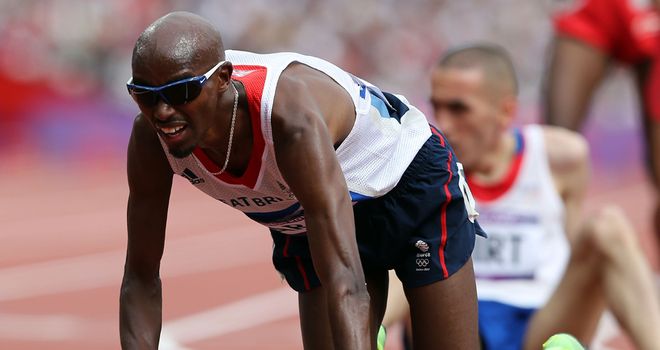 Mo Farah: Forced to work harder than expected to reach final
Mo Farah remains on course for a historic Olympic double after digging deep to book his place in the final of the 5,000m final.
Four days after his memorable 10,000m gold medal triumph, Farah returned to the track to claim a third-place finish in the first 5,000m heat, a performance which seals his passage into Saturday's final.
The race did not go exactly according to plan with Farah forced to push hard down the final straight to finish in the top five qualification places.
Ethiopian-born Azerbaijan runner Hayle Ibrahimov won the heat ahead of Kenya's Isiah Kiplangat Koech.
Speaking after the race a relieved Farah said: "It was pretty difficult. I was a bit tired, it took a bit more out of me than I was expecting, but I'm really happy with where I am now and I've got a couple of days off.
"I kept getting caught, there was a lot of pushing and shoving going on, that's what happens in the heats. Hopefully it will settle down in the final.
"I'm going to go out and give it 110 per cent, that's all you can do. It just depends how my legs allow me (to run).
"I will have done 50 laps around that track (by the end of the 5,000m final) and it wasn't the easiest 10k, but I've got a great medical team. I'll be in good hands."
Fellow-Brit Nick McCormick failed to make the final, finishing 12th in the second heat.