Gezzar suspended
French Steeplechaser thrown out after CAS uphold ban
Last Updated: August 3, 2012 11:20am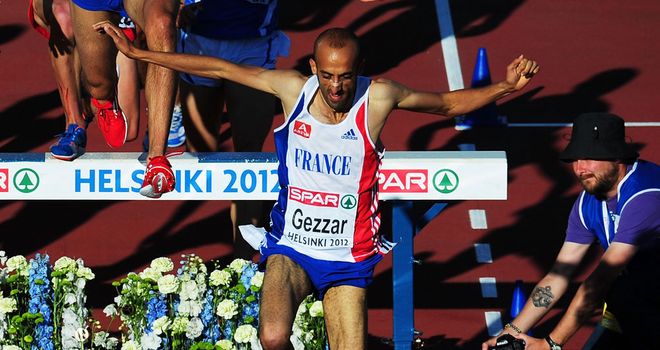 Nour-Eddine Gezzar: CAS uphold steeplechaser's provisional ban for doping
Steeplechaser Nour-Eddine Gezzar has been thrown off France's athletics team for the Olympics after the Court of Arbitration for Sport (CAS) upheld a provisional suspension for doping.
The original suspension was imposed by the French Athletics Federation after Gezzar tested positive for EPO at the French Championships on June 17th.
The IAAF extended the sanction to international level with the athlete filing an urgent application with the CAS in the hope of competing at the London Games.
Gezzar believed some errors had been committed during the anti-doping control procedure and requested to be admitted in the 300m steeplechase heats on Friday.
But CAS revealed tonight that application had been rejected and said Gezzar's accreditation had been removed by the French National Olympic Committee.