Gentle hoping to keep Foster
Winger wanted for the rest of the season
Last Updated: 23/07/12 5:23pm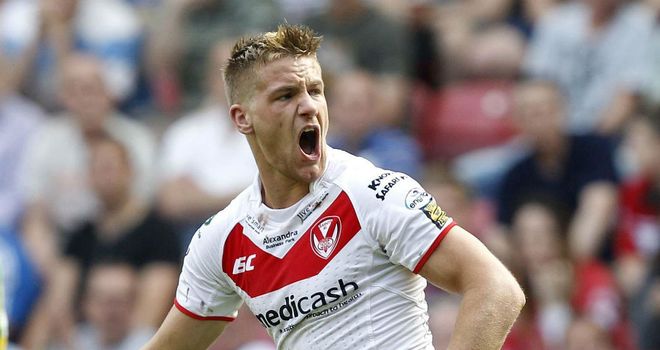 Jamie Foster: Hull hoping to keep on-loan winger for the rest of the season
Hull FC coach Peter Gentle is hoping to retain on-loan St Helens' Jamie Foster at the club for the remainder of the season.
The 21-year-old goal-kicking winger linked up with the Black and Whites on an initial one-month deal.
However, Gentle has ruled out the possibility of the Airlie Birds securing Foster's services for the long-term move.
"He's here for a month, hopefully longer until the end of the season."
Gentle on Foster Quotes of the week
Foster will made his debut in Monday's derby with fierce rivals Hull KR and will take over goal-kicking with Danny Tickle absent.
Win-win
"This is a win-win for us, St Helens and Jamie," he told the Hull Daily Mail.
"He gets to play Super League again, he's a good goal kicker too and I want Joe Westerman concentrating on his game not his kicking.
"When his name came up we jumped at it. He's here for a month, hopefully longer until the end of the season.
"He's not an option for next season, though, we are looking at this as a short-term fix."
Long term
Hull moved for Foster after it was confirmed Ben Crooks required surgery and Gentle was keen to protect the youngster in the long term.
"Ben's injury has been ongoing and he is a big part of our future," he continued.
"He could have opted to play with it for the rest of the season but it has got to the stage where it is starting to give him some grief.
"We don't want to jeopardise his future so we decided to get him done now."