Lane: It will be fantastic
Travel problems can't take the gloss off tee-time announcement
Last Updated: 18/07/12 7:30am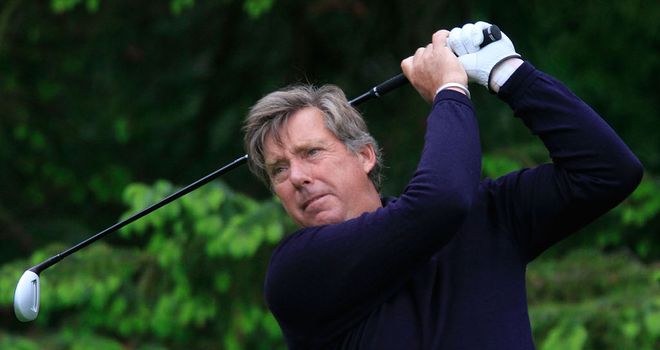 Barry Lane: Arrived in Lytham after a cancelled flight and 14-hour delay
Barry Lane can't wait to hit the first shot at the 141st Open Championship, despite his 6.19am start coming after a cancelled flight and 14-hour delay.
Lane was returning from the US Senior Open on Monday when the draw for Thursday's opening round at Royal Lytham was made, pairing Lane with American James Driscoll in the first match out.
"I was sitting in Detroit airport on Monday waiting for my flight back to the UK when I found out," the 52-year-old said. "Our flight on Sunday night had been cancelled and we had a 14-hour wait in Detroit.
"I got onto the internet and it came up that I was first out at 6.19am. I was just chuffed to actually qualify but to be now hitting the first shot is fantastic. I know I'll have to be at the course about 5am but that's no concern.
"This is my 15th Open but I have never teed up first. It will be something that I will remember for the rest of my life. I'm sure the stands will be full at that time of the morning."
Lane finished 29th the last time the Open was played at Lytham in 2001, but has less happy memories of his other experience in 1988.
"It was the week after I won the Scottish Open at Gleneagles," he added. "I shot 85 (in the second round) and finished last."