Flower - Kev will rue opt-out
England coach thinks Pietersen has been too hasty
By Rebecca Stephenson (follow me @1rebs). Last Updated: 15/07/12 12:29pm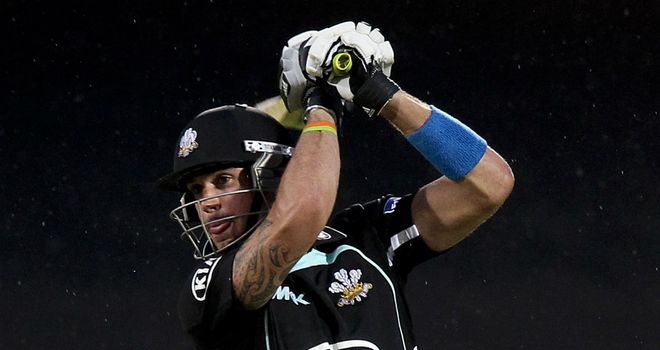 Kevin Pietersen: Batsman could live to regret retirement
Andy Flower believes Kevin Pietersen will live to regret his retirement from limited-overs international cricket - but says he will not be allowed to return to the T20 game alone.
Pietersen hinted this week that he may be having second thoughts about his partial retirement, which he announced earlier this summer.
The 32-year-old batsman initially wanted to remove himself solely from one-day internationals, but ECB rules state that players cannot pick and choose their formats.
And with the World Twenty20 coming ever closer it seems that there is no chance of the governing body shifting their stance to allow Pietersen to play.
Flower told the Mail on Sunday: "The situation is the same as it was when he first approached us. The ECB are determined to protect all three formats of the game and part of that is not setting a precedent of allowing players to retire from one-day cricket alone."
Nightmare
Pietersen has admitted that he, "would love to play for another three or four years in all forms of cricket if the nightmare schedule could be sorted out". But unless he decides to make himself available for one-day internationals it appears he will miss out on this Autumn's showpiece event in Sri Lanka..
Flower continued: "I would hate for him to get to the end of his career and look back and think, 'Oh damn, I wish I hadn't missed the World T20 or the 2015 World Cup'
"Maybe he won't. Maybe he's a very... well he is a very different person to me, so he might not think that way at all.
"It's sad for a player in his batting prime not to be playing all forms of international cricket, it's something that a lot of the guys work very hard for but are also very lucky to have the opportunity to do."