Relief for Care
Police drop plans to prosecute
Last Updated: 13/07/12 7:27am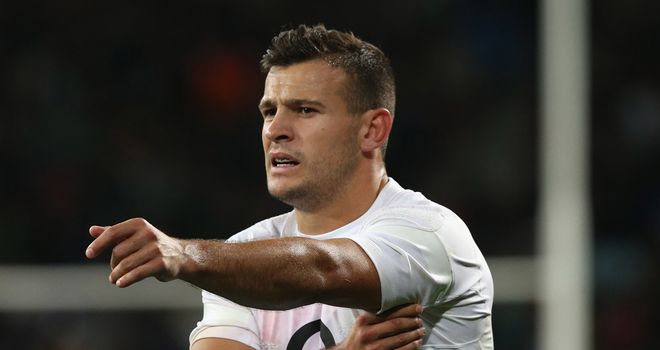 Danny Care: Will not face prosecution
England international Danny Care has spoken of his relief after being told he will not face prosecution over an alleged sexual assault.
The 25-year-old Harlequins scrum-half was arrested by West Yorkshire Police following an incident in Leeds in the early hours of Sunday, March 4.
Care was bailed pending further inquiries and Harlequins announced today police have dropped plans to prosecute.
A statement from the club said: "The Crown Prosecution Service (CPS) and West Yorkshire Police have advised Danny Care's legal representatives that he will not be charged in relation to an alleged incident of sexual assault in Leeds on 3 March 2012."
Care had earlier accepted a police caution for being drunk and disorderly on that night after he was arrested for urinating outside the city's Queens Hotel, but he denied the allegation of sexual assault.
Care said: "I am relieved and happy that the investigation by the police and the CPS has come to this conclusion and that the process is now finished.
"I would like to thank all those who have supported me through this difficult time, in particular, my family and friends and all at Harlequins."
Recalled
The news comes just a month after Care was recalled to the England team by coach Stuart Lancaster, completing a return to favour after a series of alcohol-related incidents threatened his future at international level.
The first incident came in the early hours of December 10 after Harlequins' Heineken Cup defeat by Toulouse, when he was arrested and fined by police for being drunk and disorderly in Weybridge.
Care was then banned from driving for 16 months and fined £3,100 after being arrested for drink driving in the early hours of New Year's Day.
That incident led to Care being excluded from England's Six Nations championship campaign by Lancaster.
Care was also fined £10,000 by Harlequins, on top of the undisclosed fine he received following his first arrest in December.
The former Leeds player announced in May he had given up drinking to get his international career back on track, and Lancaster picked him for England's recent tour of South Africa, scoring a try in the drawn third Test when he won his 33rd cap.