Marsh sent home
Marsh disciplined after being unable to train following a night out
Last Updated: 07/07/12 11:31am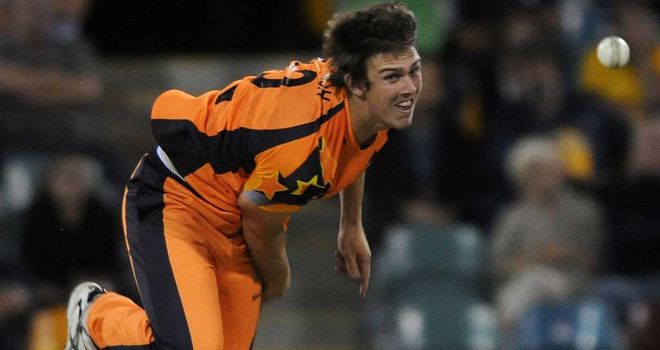 Mitch Marsh: All-rounder sent home from the Australian Centre of Excellence
Australia all-rounder Mitch Marsh has been sent home from the Australian Centre of Excellence after not being able to train following a night out.
The 20-year-old Western Australian was deemed unfit to train on Saturday morning after a night out and was sent back to Perth from Brisbane as he was on his last warning.
The expulsion from the centre does not prevent Marsh from returning to the centre at another time.
But it does mean he cannot travel to Sri Lanka as part of a conditioning tour ahead of the ICC World Twenty20 tournament, which begins on September 18.
It is the second time Marsh has been in the news this week, after he used Twitter to deny reports he was looking at moving states just before signing a new contract with the Warriors.
The son of former Australian opener Geoff and brother of Shaun, Marsh has played three Twenty20 internationals and a single one-day international for Australia and is earmarked as a future star for the international side.