Future for Team GB
England and Scotland pledge to retain unified basketball team
Last Updated: July 6, 2012 3:38pm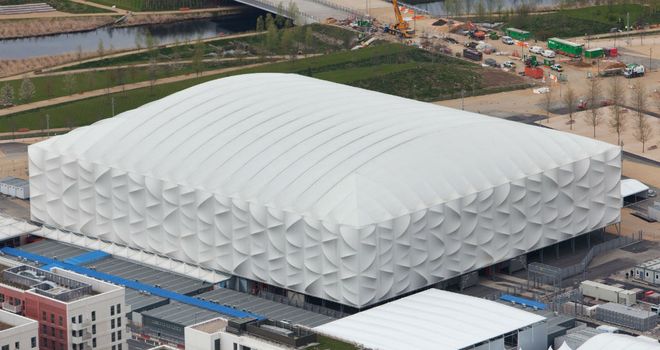 London 2012 Basketball Arena: Where the action will be this summer
England and Scotland have voted to give up their independent status and continue competing as a Great Britain basketball team beyond the London Olympic Games.
When world governing body FIBA last year granted Britain an automatic place at the Games as hosts, they did so on the proviso that England, Wales and Scotland come to a decision on whether to agree a full merger by June 30 this year.
Last month, Basketball Wales voted in favour of remaining independent, but England Basketball and Basketball Scotland have pledged to stop competing separately in official competitions from 2016 onwards.
Support
EB chairman Terry Donovan said in a statement: "At its meeting in Sheffield on Friday 4 May 2012, the board of England Basketball made the decision to support the proposals for a British Basketball membership of FIBA beyond 2016, and recommend to the membership that the English Basketball Association resign its membership of FIBA as per the agreed schedule.
"A process of consultation with members was undertaken in late May/early June, the result of which was 95 per cent in favour of the board's recommendation."
Donovan added: "Beyond 2016, England Basketball as an entity will still exist, and will still have a relationship with FIBA through the affiliation of the BBF [British Basketball Federation]."
A statement on Basketball Scotland's website added: "With responsibility to take decisions for the best interests of the sport in Scotland, the board decided unanimously to support the proposed future British Basketball structure.
"The board is firmly of the view that there are major benefits for Scottish athletes and the player pathway in Scotland available from working as an equal partner in a British Basketball structure."