Solbakken rejected CL teams
Wolves boss preferred challenge of targeting Premier League
Last Updated: 04/07/12 6:33pm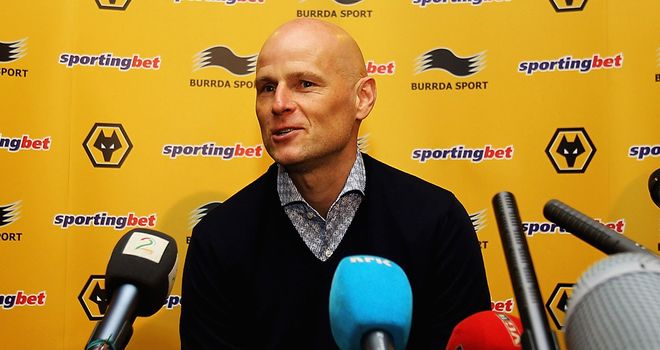 Stale Solbakken: The Wolves boss is aiming to get club back into the Premier League at the first attempt
Stale Solbakken revealed he turned down managing in the UEFA Champions League for the chance to lead Wolves back into the Premier League.
The 44-year-old former Norway midfielder won five Superliga titles with Copenhagen before an unhappy spell at Cologne ended after just one year.
But Solbakken insists the chance of getting Wolves back into the top-flight was more of a challenge than competing in Europe's premier club competition.
"I got a lot of offers and some were more interesting than others and then I had two or three offers," said Solbakken.
Different challenge
"One of which was from a club playing in the Champions League.
"There were one or two other top teams that could have qualified too. Then Wolves came and in a way I'd done the other things with getting clubs into the Champions League and playing there.
"In Denmark we won the league almost every year so those kind of jobs were more or less the same because you would be finishing first or second in the league and qualifying for Europe, or to try and surprise everyone in Europe - that was the aim anyway.
"And then I got the call from Wolverhampton to go for an interview and I said yes and from then on things went very quickly. So the idea that is was a very different challenge was why it appealed."