Gordon's place unclear
NBA star traded to Bobcats
Last Updated: June 27, 2012 7:31am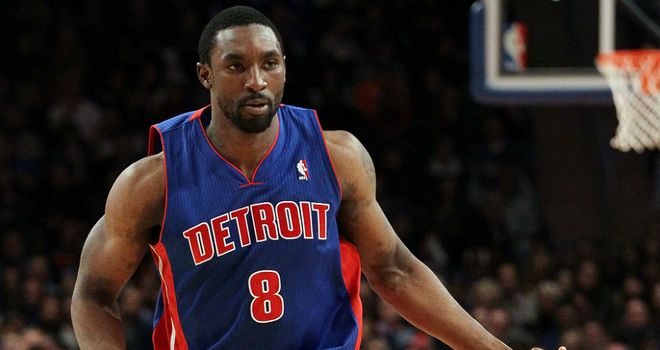 Ben Gordon: Traded from Detroit to the Charlotte Bobcats.
Ben Gordon's potential involvement with Great Britain at this summer's Olympics remains uncertain after the NBA star was traded from Detroit to the Charlotte Bobcats.
London-born Gordon has been named in Chris Finch's squad for the Games, but is yet to report for the team's training camp.
Gordon first expressed an interest in playing for Britain in 2008 but is yet to appear due to various professional and personal commitments - but an answer on whether he was heading to camp had been expected in the next 24 hours.
The news of his trade, confirmed by the Bobcats, could now bring the situation to a head, although it may not improve the chances of Gordon turning up.
Gordon skipped his first chance to appear in a major tournament for Great Britain, the EuroBasket in 2009, as he had just completed a multi-million dollar free agent move from Chicago - where he was a team-mate of GB star Luol Deng - to Detroit and he said he wanted to establish himself with his new team.
Gordon will now head to Charlotte where he becomes a team-mate of Byron Mullens, another uncapped player who had been expected to compete for a spot on the GB squad after acquiring a passport earlier this year, only to this week rule himself out citing a toe injury.