McDowell - Good to be home
World number 11 can't wait for sell out Irish Open
Last Updated: 26/06/12 4:59pm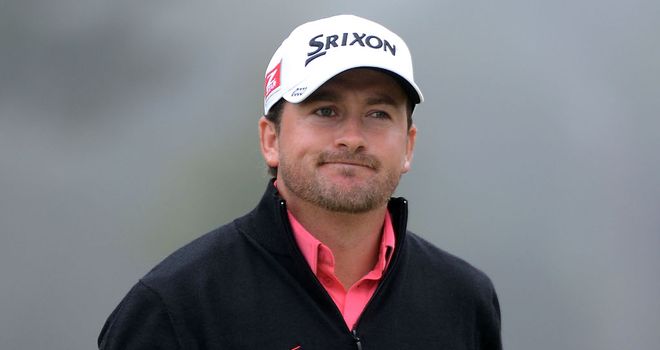 Greame McDowell: Irishman looking forward to home tournament
Graeme McDowell believes the Irish Open will have all the attributes of a major championship as he prepares to play a professional tournament in his homeland for the first time.
The course at Royal Portrush has sold out for all four days with organisers expecting around 100,000 people through the gates from Thursday.
The anticipated appearance of McDowell, together with compatriots Rory McIlroy, Darren Clarke and Ireland's Padraig Harrington have contributed to the first ever full house on the European Tour.
The world number 11 can't wait to tee off in front of his home fans, despite it not being one of the majors.
He continued: "When these crowds come in over the next few days it's going to feel like a major championship.
Expectation
"The golf course will certainly be major championship standard and there's no doubt there will be a little bit of added expectation from the fans looking to see the Irish boys play well."
And McDowell is delighted to have helped put the spark back into Irish golf.
He said: "To be one of the three or four guys who helped make this happen through our major successes also gives me a huge sense of pride - it's great to have played a part and it's kind of a dream come true."
Lucky
The 2010 US Open winner may feel the County Antrim course is a lucky venue, having made a breakthrough there as a 16-year-old - carding a record 11-under 61 during the 2005 North of Ireland Championship.
"Royal Portrush is a golf club with a huge amount of history, given the British Open was staged here in 1951. But in the modern era this is one of the proudest moments for this golf club, for the area and for Northern Ireland," he added.
"It's a huge thrill to see such a great field assembled and everyone is buzzing and excited."