Kaneria found guilty by ECB
Spinner pressured Westfield to perform poorly, the ECB rule
Last Updated: 22/06/12 4:23pm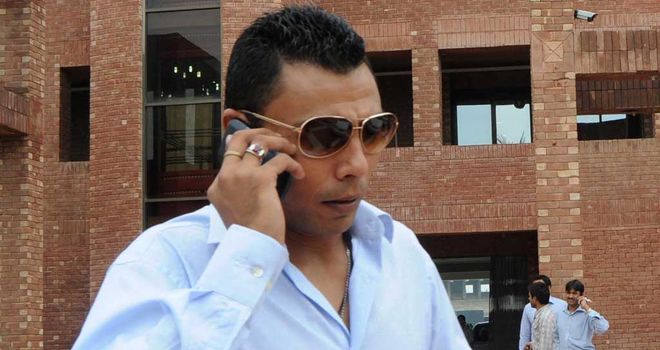 Danish Kaneria: Found guilty of two charges by the ECB
Danish Kaneria has been found guilty of two charges related to spot-fixing by an England and Wales Cricket Board (ECB) disciplinary panel.
It was ruled that the former Essex player "knowingly induced or encouraged (then team-mate) Mervyn Westfield not to perform on his merits" in a 40-over contest against Durham in 2009.
Former Pakistan spinner Kaneria was also found guilty of a second offence of bringing cricket into disrepute, something the panel stated was "self evident" given the first charge.
Westfield, who was jailed for four months in February after admitting to spot-fixing in the contest, was also charged with one offence under the ECB's regulations to which he pleaded guilty.
The panel concluded that Kaneria acted as a recruiter for Anu Bhatt, who is described in the ECB's summary as "an Indian businessman who, prior to November 2007, had come to the notice of the Anti-Corruption & Security Unit (ACSU) of the International Cricket Council as allegedly being heavily involved in illegal betting".
Intent
They concluded that Kaneria approached "a number of potential targets" at Essex and that he introduced Bhatt to Westfield with the intention that Westfield should be recruited into spot-fixing.
The panel said Kaneria put pressure on Westfield, "well knowing that he was young and vulnerable", to get involved.
Kaneria, who had contested the two charges, was initially arrested in connection with the criminal case by Essex police but was later released without charge and denies any wrongdoing.
Judge Anthony Morris - the Old Bailey judge in the Westfield case - stated that he felt Kaneria had played a role in his written judgement in February.
Morris stated: "I accept such an approach was made to you (Westfield) by Kaneria. He had been warned in 2008 by the ICC over his connections with a bookmaker, who was involved in illegal betting markets.
"In addition, he had made similar approaches to other Essex players who had laughed them off as a joke."