Judo boss eyes medal
GB judo looking good for a medal in London 2012 tournament
Last Updated: 16/06/12 5:13pm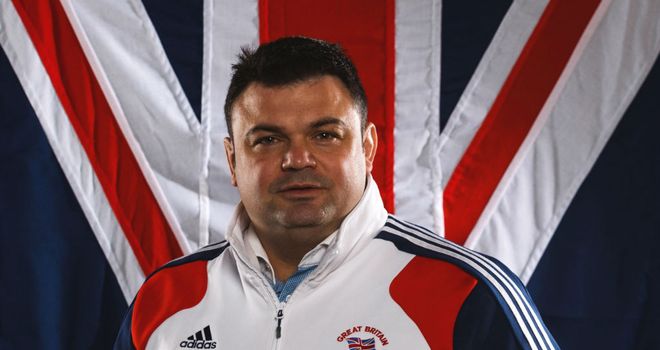 Daniel Lascau: In upbeat mood
British Judo performance director Daniel Lascau believes Team GB can grab an Olympic medal in London this summer.
A podium place would represent a significant achievement after Lascau was drafted in to revive a British team he admits was in crisis following last summer's World Championships.
Britain failed to deliver a medal in Paris following which the entire elite coaching staff was replaced in a last-ditch bid to ensure a credible Olympic performance.
Romania-born Lascau, who won gold at the 1991 World Championships, was tasked with the unenviable job of reviving fortunes but seven months on he believes an Olympic medal is now within his team's grasp.
Half-middleweight Euan Burton is the man most likely to fulfil that potential, despite a disappointing European Championships in April, while 33-year-old heavyweight Karina Bryant added a European bronze, to her career haul of five World Championships silvers, in Russia.
Medal
"If we are realistic then we can win a medal at the Olympics with hopefully two top-eight places, maybe even three," Lascau said.
"We are definitely on track from when I started to where we want to be now.
"It was a crisis when I arrived. It was a very hard situation that had to be changed.
"There has been a lot to change in a very short time since then. I had to be very direct with the coaches and the athletes but that was part of the job.
"Since then I have to give credit to everyone for the way they have responded. I have to give a huge mention to the coaches as well as the players."
While Lascau concedes there is still much work to do before the Olympics he believes a key ingredient in any success has been a new training regime he helped establish before the European Championships.
Improve
"What we have been able to realise since I have arrived is that we have been able to improve the type of training," he said.
"We've set the training plan for the European Championships and now we are following that again for the Olympics.
"A number of the players have said to me that they have more confidence in what they are doing now."
Lascau is not set to name his Olympic team until July 5, with Britain set to have places across all seven weight divisions for both men and women as hosts.
Before then Lascau will next weekend take his team to the European Cup in Nymburk, an outer suburb of Prague, before conducting a four-day camp at the renowned training facility at the venue.
While his team have a couple of injury niggles Lascau expects to have a fully fit squad to chose from, unless injury strikes in the next few weeks.