O'Loughlin loves derbies
Warriors skipper looks forward to Saints games
Last Updated: 24/05/12 4:27pm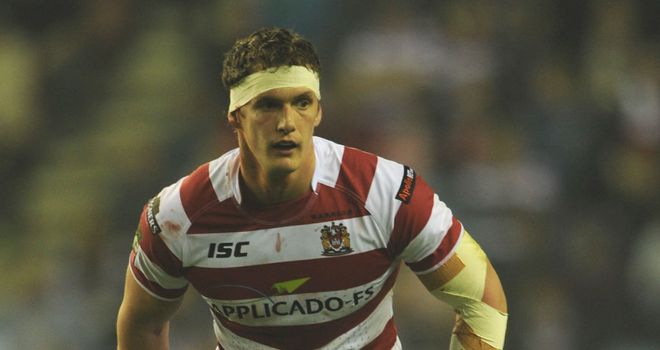 Sean O'Loughlin: Loves derby matches against St Helens
Wigan Warriors captain Sean O'Loughlin does not believe the high number of derby matches in the Stobart Super League is a negative.
The Warriors will go head-to-head with rivals St Helens at the Magic Weekend in Manchester, the third time they will meet this season.
Wigan have already toppled their Saints in league action and knocked them out of the Challenge Cup earlier this month.
The pair will also meet in the league at the DW Stadium in the last match of the regular season in September and could play each other at least once in the play-offs but O'Loughlin does not believe it amounts to an overkill of the derby fixture.
Big games
When asked if there are too many derbies in Super League, O'Loughlin replied: "No I don't think so.
"If you ask any of the fans, they'd probably want us to play each other every week.
"The boys look forward to playing in these big games, especially at stadiums like this."
Saints full-back Paul Wellens believes the high number of derbies does dilute the importance of the game, however, that does not diminish his desire to win.
Importance
"I've been involved in seasons past where we've played them five or six times and there is an argument that it dilutes the importance of a local derby," said Wellens.
"But, from a player's perspective, when you go out there on the field the intensity will always remain the same because it's a local derby and a big game.
"It's one that everybody wants to win, even if there was nothing at stake."