Arundel backed to return
Tigers boss not writing off injured centre
Last Updated: 14/05/12 3:12pm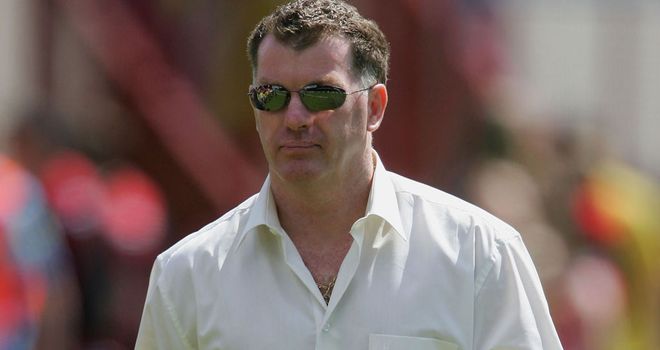 Ian Millwall: Believes centre Joe Arundel will play again this season
Castleford Tigers boss Ian Millward is of the firm belief that centre Joe Arundel will play for the club again this season.
The 20-year-old has missed the last seven games due to shoulder surgery and it had been feared he could miss the remainder of the season.
Millward is not writing off the youngster's chances of featuring again this season, although he doubts whether they will be able to add cover during his spell on the sidelines.
The former St Helens and Wigan tactician has confirmed the Tigers are in the market for a centre, but he is not holding out too much hope of making a signing.
Market
"He will play again this year," Millward said. "But our planning for next year has got to be strong because we have only got one specialist centre in the entire organisation - and he's only 20 years of age.
"We've obviously got to get that sorted out and we understand we've got to be proactive in getting centres for next year. We are in the market, that's there for everyone to see, but there are no centres out there.
"I would be very surprised if we did anything this year. But we don't have much depth out wide so if we had injuries we would have to try and do something to fill holes, because some of our young kids aren't ready yet.
"It's all right to drip feed a couple of young kids in, but if you put them all in they get exposed. We have had that situation a couple of times this year."