Tanvir joins Pears
Pakistan left-arm seamer agrees to T20 stint at New Road
Last Updated: 12/05/12 6:06am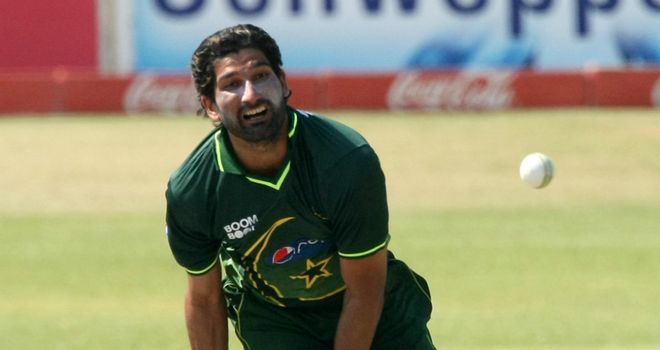 Sohail Tanvir: Pakistan international heading to Worcestershire in June
Worcestershire have signed Pakistan seamer Sohail Tanvir for the Friends Life t20.
Tanvir, 27, has played 19 Twenty20 internationals and his figures of 6-14 for the Rajasthan Royals in the inaugural IPL season remain the best bowling analysis in that competition's history.
"I am really excited and looking forward to playing for Worcestershire in this year's FLt20 tournament, I know a lot about the club having spoken at length to Saeed Ajmal, who played at Worcestershire last year, and spoke very highly of the club and set up," said Tanvir.
"I look forward to joining the rest of the Worcestershire squad after my Pakistan T20 international commitments in Sri Lanka are concluded in early June."
Worcestershire director of cricket Steve Rhodes said: "Sohail is an ideal replacement for Saeed Ajmal because Saeed was a tremendous bowler at the death and this is the type of role we want Sohail to play.
"Added to his bowling skills, he also has the ability to hit the ball hard which is an obvious asset at the end of our innings. We look forward to welcoming Sohail to the club."
The group stage of the Friends Life t20 runs from June 12 to July 18. The quarter-finals take place on July 24 and 25, and finals day is in Cardiff on August 25.