Health scare for Wright
Fears that all-rounder may have contracted Dengue Fever
Last Updated: 07/05/12 5:56pm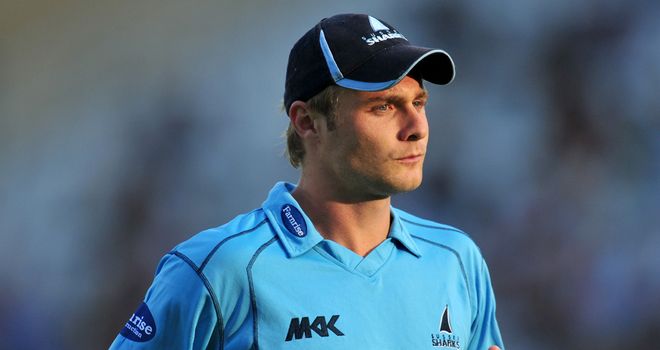 Luke Wright: has had blood tests to determine whether he has Dengue Fever
Sussex all-rounder Luke Wright has revealed that he has undergone blood tests over fears that he has contracted Dengue Fever during his spell in the Indian Premier League.
The 27-year-old signed with Pune Warriors for the lucrative Twenty20 competition but returned home in late April for his uncle's funeral.
He had planned to rejoin the franchise team in time for Tuesday's clash with Rajasthan Royals but has delayed his return after becoming ill.
He wrote on his Twitter page: "Can't remember feeling as bad as I have the last few days. Had to have a doc come to the house as I have a serious fever.
"Got to go to A&E this morning (Monday) for blood test! They think I may have picked up Dengue Fever in India. What ever it is I hope it goes very soon."
He later added: "Still waiting on the blood results but on top of everything I also have a really bad case of Tonsillitis too!"
Wright has played just one match in this season's IPL, bowling two overs for 24 runs.