Shahzad moving on
Yorkshire say development the reason for exit
Last Updated: 01/05/12 6:08pm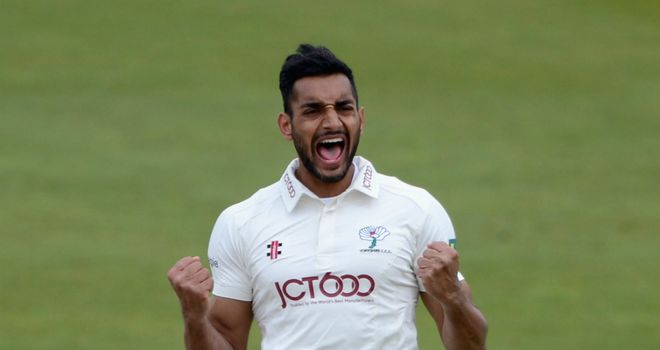 Ajmal Shahzad: Moving on
Yorkshire's Ajmal Shahzad will be given the option to play for another club this season 'in the interests of development'.
In a statement released by the county on Tuesday, Yorkshire confirmed that Shahzad can play for another club under a new contract or on loan for the rest of the season.
Director of Cricket, Martyn Moxon said: 'There has been a lot of discussion over a period of time with Ajmal regarding his cricket and it has been agreed by the Club and the player that it is in the player's best interests that he pursues his career elsewhere. I would like to wish Ajmal every success in the future.'
Chairman of YCCC, Colin Graves said: 'I am disappointed that Ajmal will be leaving as he is one of the bright prospects of England's fast bowlers. We wish Ajmal all the very best in the future and thank him for his contribution to Yorkshire cricket over the years.'
Shahzad said: 'I would like to thank both the staff and supporters of YCCC for all the help and encouragement that I have received since I joined the staff, and wish the club lots of success in the coming years. I am now looking forward to the next chapter in my career and hope to push for further honours within the game."