Coleman admits to his mistakes
Last Updated: 24/04/12 12:21pm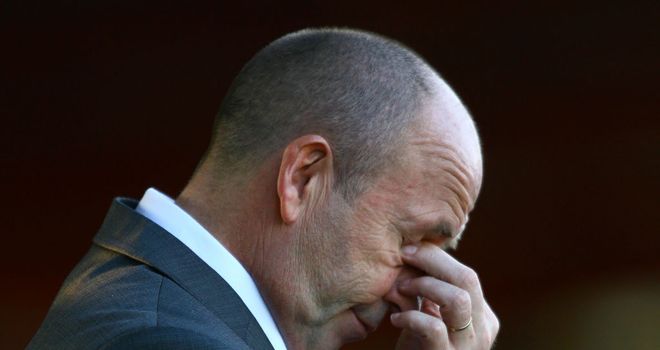 Coleman: Owned up to mistakes
Rochdale boss John Coleman is prepared to take his share of the blame for the club's relegation from League One.
Coleman ended a 13-year association with Accrington to take the reins at Spotland in January, a month after predecessor Steve Eyre was sacked with Dale deep in relegation trouble.
A comfortable 3-0 win over fierce rivals Bury in his first game at the helm proved to be a false dawn and Rochdale's fate was confirmed when they lost 2-1 to fellow strugglers Chesterfield on Saturday.
"It would be easy for me to hide behind it and say 'it's not my team, I've haven't taken them down' - I've played as big a part as anybody else in them going down," Coleman told BBC Late Kick-Off North West. "I'm not going to try and hide and say it's not me.
"I've made some mistakes along the way. Possibly I was little bit too loyal to some players because I thought from the initial first couple of games we looked really good and we'd pull away comfortably.
"A couple of injuries took their toll and I maybe didn't replace a couple of players and a couple of positions quick enough and I've paid the price for it."