McDermott staying grounded
Boss insists Royals are focused as they close on promotion
Last Updated: 16/04/12 3:02pm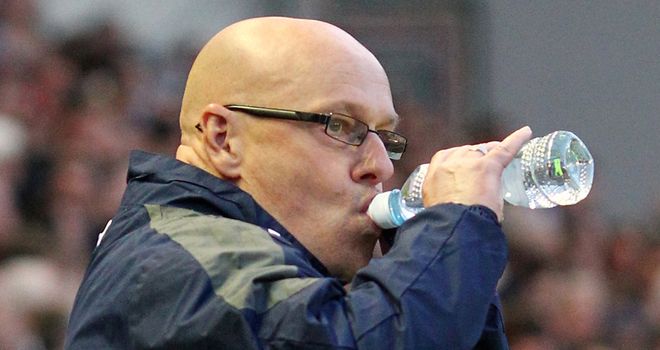 Brian McDermott: Staying grounded as Reading close on promotion
Reading manager Brian McDermott is refusing to get carried away despite his side being on the cusp of promotion to the Premier League.
The Royals could secure a place in the top flight with victory over Nottingham Forest on Tuesday, providing third-placed West Ham fail to beat Bristol City, but McDermott is staying grounded.
And the boss insists his players hold a similar mentality, revealing there were no scenes of mass celebration following the crucial 3-1 win at then-leaders Southampton on Friday night.
He told Sky Sports News: "I don't want to jump too far ahead, I can't, it's not in my nature.
"There's nothing to be said as far as that's concerned. We have to do what we have to do and we have to perform, do what we've been doing all season and concentrate solely on each game.
"Before the games against Brighton and Southampton I would have taken being one point in front of the third team going into the last three games of the season. The lads have put us in a fantastic situation, they've put us six points in front of the third team.
"It's a really good situation but I've been around this game a long time and you know the pitfalls, so we absolutely focus. I could see that focus in the dressing room after the Southampton game. There was no jumping around that dressing room, there was just complete focus - ready for the next game."