Misbah hails Whatmore impact
Pakistan skipper getting on well with new coach
Last Updated: 13/04/12 5:44pm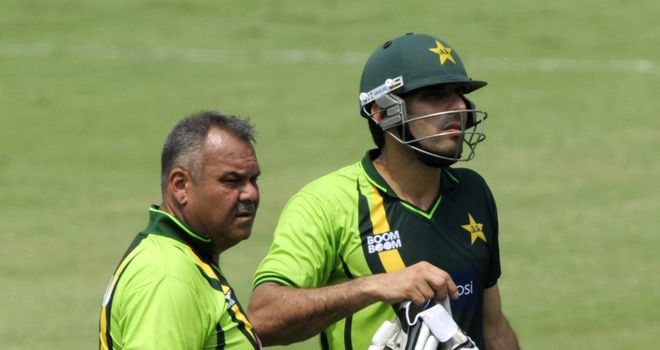 Dav Whatmore (left) and Misbah-ul-Haq: Pakistan coach and captain developing good working relationship
Pakistan captain Misbah-ul-Haq is enjoying working alongside the team's new coach Dav Whatmore.
Whatmore took charge in March on a two-year deal and tasted immediate success, overseeing Pakistan's victory at the Asia Cup in Bangladesh.
"The experience with Whatmore is very good," Misbah said at Pakistan's fitness camp in Lahore.
"He is dealing professionally and every player is being assessed and the co-ordination is good."
Pakistan's next assignment is expected to be a tour of Sri Lanka in June and July.
"Like a good coach whose job is to take care of the practice, how to prepare the team and what are the strengths and weaknesses of the rival team, he is taking care of all such things so it's nice to work with him," added Misbah.