Westwood could axe Kenyon
World number three could part with putting coach
Last Updated: 12/04/12 12:19pm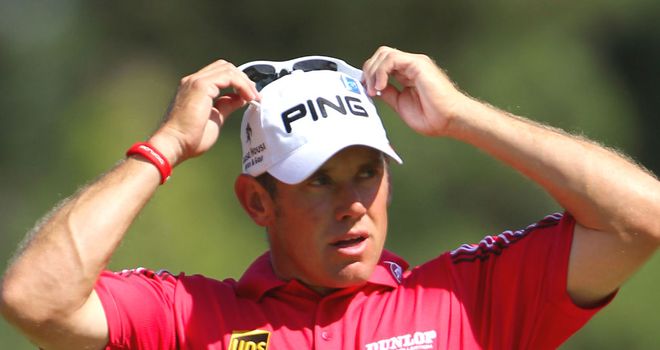 Lee Westwood: Averaged 32 putts a round at Augusta
Lee Westwood could axe putting coach Phil Kenyon in the wake of his poor showing on the Augusta greens.
The world number three led the greens in regulation table, although only three players among the 62 who played all four rounds fared worse with the putter.
Westwood had an average of 32 putts a round and manager Chubby Chandler believes the 38-year-old did remarkably well to finish two shots behind winner Bubba Watson and play-off opponent Louis Oosthuizen.
Kenyon joined Westwood's team last season, although Chandler has hinted he could now depart as he is unsure what difference, if any, his tutorship has brought.
Decision
"I don't know how much difference Kenyon's made. I don't think he's made any. Whether that stays the same or not, hmmm," Chandler told The Sun.
"But Lee will keep working. To finish as close as he did while taking 21 more putts than Phil is staggering.
"And I was surprised at how upbeat Lee was. He wasn't beating himself up because he knows he cannot play much better.
"He said he either keeps plugging away until his turn comes or gives up. And he is not a quitter.
"The funny thing was that he putted better the more pressure he was under. He made four birdies in the last six holes. That's encouraging."