Westley turns focus on Sir Tom
Last Updated: 05/04/12 5:22pm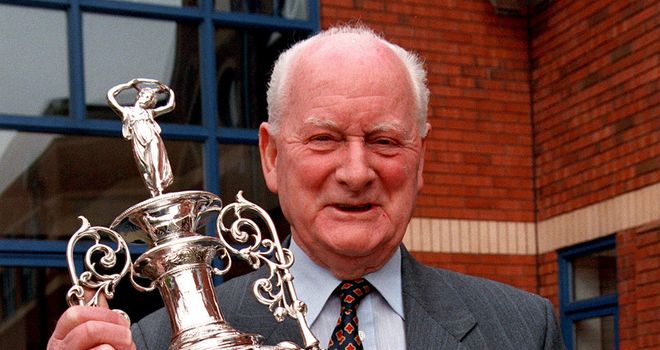 Finney: With Championship trophy
Preston boss Graham Westley wants to move on from the team-leak saga by focusing on club legend Sir Tom Finney's 90th birthday celebrations.
In the immediate aftermath of the 2-0 defeat to Sheffield Wednesday at Hillsborough, Westley claimed members of the Owls coaching staff informed him four of his players disclosed team news and tactical information ahead of the contest.
The matter was investigated internally by chairman Peter Ridsdale and Westley now wants to put the spotlight on North End legend Finney as the club prepares to pay their own tributes to him at Saturday's home match with MK Dons.
"I'm a very deliberate person," said the former Stevenage boss, who broke news of the leak to live television cameras after the game at Hillsborough. "I heard the PFA (Professional Footballers Association) talk this week about what I said and they were talking about 'heat of the moment'.
"I'm a deliberate person and my personal view is what was said was said, and the club drew a line under it on Monday. This week is about Sir Tom Finney".
He reiterated: "What was said was said, the chairman drew a line under it. Let that be that, respect the matter in the way that it's been handled and let the focus move on to Sir Tom because it would be wrong for anybody to do anything different to that."