Clarke in IPL talks
Batsman may sign up with Pune Warriors
Last Updated: 26/03/12 6:01pm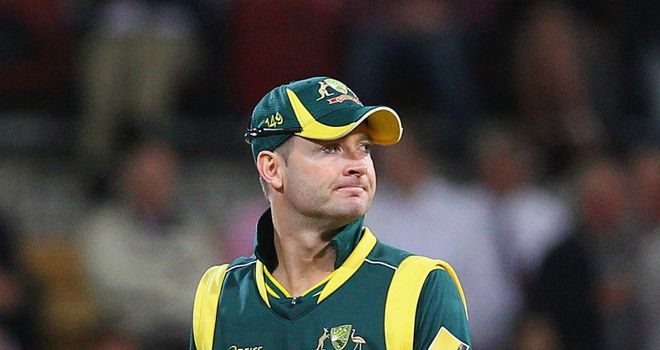 Michael Clarke: Could sign for Pune Warriors
Australia captain Michael Clarke has confirmed that he is in talks to appear in the Indian Premier League for the first time.
On the eve of flying out to join Australia's tour of the West Indies, the 30-year-old said that discussions with Pune Warriors are ongoing.
"That opportunity has been presented to my management company and I," he told reporters. "Right now they're discussing it. We will continue to talk about that and make a decision in due course.
"But my focus right now is to make sure I get back and play some good cricket for Australia."
Clarke missed the ODIs in the Caribbean due to a hamstring injury, but the right-hander believes the break will do him good ahead of a busy schedule.
After the three-Test series against West Indies, Clarke would then join up with Pune before Australia travel to England for an ODI series.
Positive
"There's no doubt (the break has) been a positive for my body: not picked up a bat or a ball, improved strength, opportunity to strengthen back," he said.
"Touch wood, my body has been pretty good. I've played almost 10 years of international cricket and my body has held up pretty well.
"It's just now about monitoring the amount of cricket we're playing. I'm feeling really good. It's been a big couple of weeks of rehab and treatment with my physio.
"I had a fitness test on Friday. Alex (Kountouris) flew up from Melbourne and I passed all of that. It's really positive and I've got seven days before our tour game starts so I've still got a bit of time when I get to the Caribbean."