Warburton: My biggest game
Wales skipper has overcome knee injury ahead of Six Nations decider
Last Updated: 15/03/12 4:54pm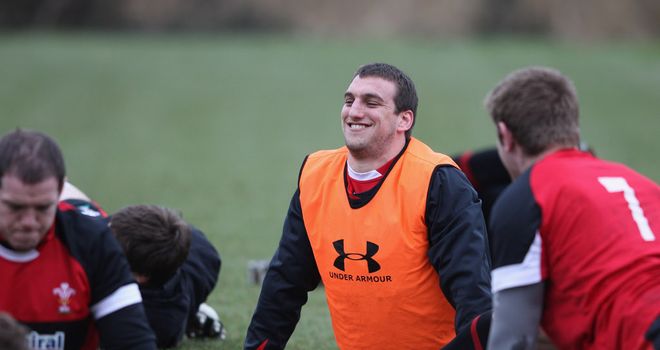 Sam Warburton: bidding to lead Wales to third Grand Slam in a decade
Wales captain Sam Warburton says Saturday's Six Nations clash with France will be the "biggest game" of his career.
The openside is back in the starting XV after shaking off a knee injury which kept him out of last week's victory over Italy and a win over the French would earn Wales their third Grand Slam in 10 years.
He has his own French demons to banish - the first time he played them he was injured early in the game, and the second time, the World Cup semi-final, he was famously sent off.
"I have started against France twice, and I haven't made it past the 20-minute mark on either occasion," he said.
"The first time I got injured, and then there was the semi-final, so it would be nice to stay on for a bit longer than that this time and have a good outing against Thierry Dusautoir.
Feeling great
"I am feeling great. I am really happy with the way the knee has responded. I ran on it on the morning of the Italy game - I'd had two weeks of nothing until that - so on Tuesday this week I could do pretty much everything at training.
"I had more treatment yesterday, and it feels great again, so it's back to normal. I am 100 per cent going to play."
"I remember watching the Wales Grand Slams in 2005 and 2008, and as a kid that is what motivated me to play rugby, really, when you watched those games.
"It is something you want to take part in, so every time I trained as a teenager I wanted to end up playing in games like this one, which is why I feel so lucky and privileged to be here.
"It will be the biggest game of my career, and it can't come soon enough."